Office and Business Cleaning Services
Detail Dynamics has been providing industrial and commercial cleaning services in Central Florida for 28 years. We are a specialty cleaning service that shines above the rest! Contact us today to get a prompt, free quote for janitorial services, office cleaning, or business cleaning! 407-322-7911
We can detail an entire building, focusing on any special needs you might have, restoring a damaged finish or making the new product look better. We stay updated on new building materials and how to clean and protect their finishes. We clean both the Interior and Exterior of the building, no matter how odd or difficult the job. Making the owner happy is our goal. We will always do our best for you.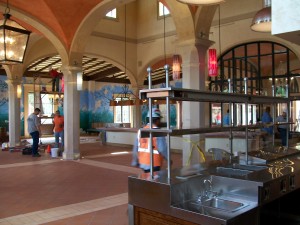 Detail Dynamics Florida is a Certified Minority and Woman Owned Cleaning Company Providing Commercial and Industrial Cleaning and Janitorial Services in Central Florida since 1987.
Commercial Business Cleaning
Office Cleaning
Interior & Exterior Building Cleaning
Restorative Cleaning
Full Janitorial Services
Window Cleaning
High Rise Window Cleaning
Restoration Window Cleaning
Floor Sealing
Floor Stripping
Floor Finishing (Mirror Finish)
Floor Waxing
Carpet Cleaning
Grout Cleaning
Concrete Floor Cleaning
Street Sweeping
Pressure Washing
High Light Bulb Changing
Daily Labor Services with Equipment
Licensed and Fully Insured
LEED Certified
State Wide MWBE Certification
Dependable and Reliable Staff with Supervisor Always on Job Site
Call today for all your professional cleaning needs! Detail Dynamics has been cleaning in Central Florida for 28 years and we treasure our excellent reputation. Count on our well-known cleaning company to properly care for your building inside and out and provide professional service that is tailored to the specific type of building material in your project. We also provide floor care services for schools, office buildings, and commercial businesses.
Based in Sanford, Detail Dynamics is a licensed and insured professional cleaning company that provides industrial and commercial cleaning services in Central Florida.
Contact us today for a fast, free quote. 407-322-7911
QUALITY, DEPENDABILITY AND INTEGRITY
SAFETY IS OUR #1 PRIORITY
Our Company has MSDS sheets, Safety Program, and a Hazard Abatement Program which is available for review at all times.
DRUG FREE WORKPLACE
Our Company is certified drug free and our policy includes random drug testing.
WE BELIEVE COMMUNICATION IS KEY
Our Team Leaders are equipped with the knowledge and skills to accomplish a quality outcome and meet our clients' project deadlines. They are encouraged to express their ideas for improving our performance.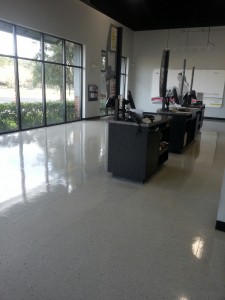 DAILY COMPLETION REPORTS
In order to provide our clients with an efficient and organized work crew, team leaders are issued detailed cleaning assignments for which they are accountable to accomplish in a timely manner. We ask that our DCRs be signed by our clients' representative for the work that is completed. This assures our clients that our work is completed to a superior standard.
EXPERIENCED ADMINISTRATIVE STAFF
Our business development staff has been in this business for a combined total of over 30 years. Our Construction Manager has been managing crews for over 25 years and our Accounting Manager has 18 years of construction accounting experience. Detail Dynamics provides seamless support for our clients by working together with our client's admin staff to provide full documentation of all job costs and every aspect of paperwork necessary to complete each project.
TRAINING
Our employees are trained in the latest green technology to accomplish a job well done, including OSHA safety wear training.
We value our good name and are proud to be able to say that our past clients have praises about Detail Dynamics that include our amazing attention to specifics when cleaning businesses, offices, and construction sites. You can be certain our commercial and industrial cleaning processes will make your business look its best!