Business Cleaning Services by Detail Dynamics
Detail Dynamics Tire Kingdom cleaning project. Call us today for superior business cleaning services. 407-322-7911
Before: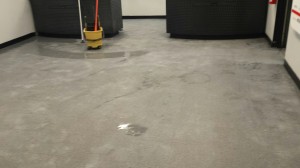 After: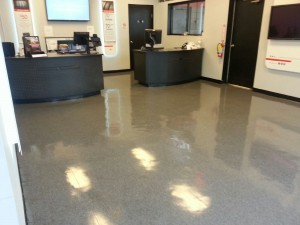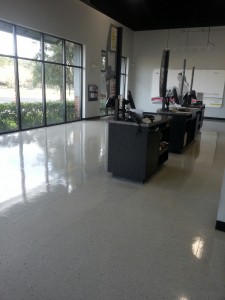 Detail Dynamics Florida is a Certified Minority and Woman Owned Cleaning Company Providing Janitorial Office Cleaning and Business Cleaning Services, and Commercial Construction Cleanup in Central Florida since 1987.
Licensed and Fully Insured
State Wide MWBE Certification
LEED Certified
Restorative Cleaning
Window Cleaning
High Rise Window Cleaning
Restoration Window Cleaning
Floor Sealing, Stripping and Finishing (Mirror Finish)
Carpet Cleaning
Grout Cleaning
Concrete Floor Cleaning
Street Sweeping
Full Commercial Janitorial Cleaning
Pressure Washing
High Light Bulb Changing
Daily Labor Services with Equipment
Dependable and Reliable Staff with Supervisor Always on Job Site
Call our Estimating Department at (407) 322-7911 for a fast, free quote today!

The goal of Detail Dynamics is to make our clients look good. With an eye for detail, we work together with our clients to accomplish their goals with our business cleaning services. We build a trusting relationship with our clients to produce quality results and reliability that you know and trust.
Detail Dynamics of Florida, Inc. holds many certificates of proof that we are a woman-owned and minority-owned business enterprise as well as a local developing business. We can fulfill all of your construction cleaning needs while helping you meet the requirements for these types of businesses in your construction proposals. We are also certified to provide janitorial services. Call today to find out how we can help you. 407-322-7911
State of Florida – Minority, Women & Florida Veteran Business
Orange County Government – Woman Owned Business Enterprise
Osceola County – Minority / Woman Business Enterprise
Greater Orlando Aviation Authority (GOAA) – Local Developing Business and Minority / Women Owned Business Enterprise
Orange County Public Schools (OCPS) – Local Developing Business
Duval County Public Schools (DCPS) – Minority / Women Owned Business Enterprise
Taking pride in a job well done and paying close attention to cleaning detail is very important to our clients and to us.